I am almost giddy...OK, I
am
giddy....about my last Craigslist find.
Here are some inspiration ideas....
The above photo is the living room in one of my favorite homes from
Country Living
.
I love the blue and green for a boys room.
Light, bright...and look at that chair!
Oh my, love me some white on white.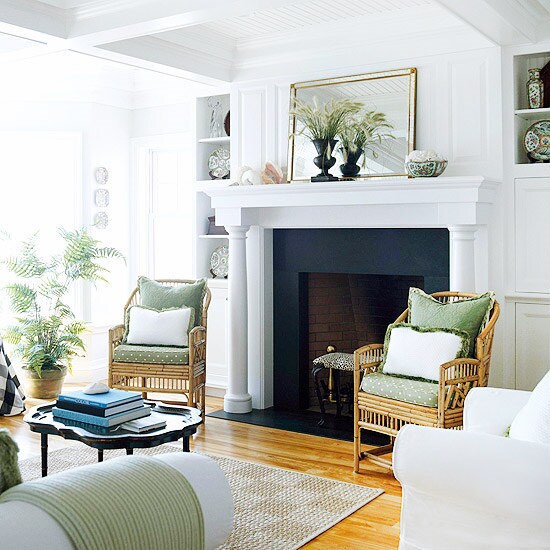 If there is not a link on a photo I have no idea where it came from, sorry!
So you probably figured out what I'm loving in all of these photos.
Bamboo chairs! Yummo. I love the look of a good bamboo piece. And luckily enough there aren't hard to come by on Craigslist. This would be my second round of hunt, find, drive, haul, love....all in the name of bamboo. (The first was our bamboo dresser...$50!)
This time I scored a pair of bamboo barrel chairs for a fraction of the cost new
or
vintage. Luckily, I snagged them the day they were posted for less than asking, and drove my sweet hiny to pick them up. (A lecture of sorts was handed out by little bro about the dangers of Craigslist...he obviously doesn't get it.)
Some fresh paint, and a cushion dye job (or a recover if/when the dye job fails) and these babies will be good to go!
Do you Craigslist? What's your favorite find?