I have new dining chairs on the brain. While I love the look of white against a dark table (contrast is my favorite) I also am loving the idea of clear acrylic chairs. Beautiful, clean, open dining chairs.
I first fell in love with idea when I saw this image from Southern Living published a while ago.
I love everything about this photo. How easy would those Ikea chairs be to wipe down? Love that.
My only concern...butt smush.
When I think of sitting is these chairs all I can imagine is my large derriere pressed against the clear surface for every one's viewing pleasure. Um, no thanks.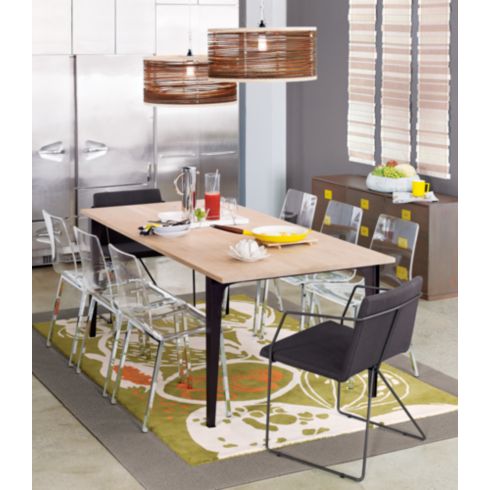 So I decided we needed to test my hypothesis during our next Ikea visit.
Luckily I had some test dummies with me...
Side view....Not bad.
The critical back view...Not too bad either. There is definitely some smushing happening but not enough to worry about.
Of course my tushy will have a different chair to butt ratio but all in all.... I'm going to call this myth